Par 3 Championship
Sunday 3rd March at Wycombe Heights GC
18 hole medal competition for handicaps up to 40 on the Par 3 course with scratch and handicap competitions (½ handicap allowance).9 hole competition for handicaps 37 – 54 handicaps and gold badge holders.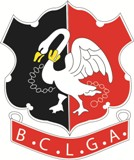 The Par 3 Championship was held at Wycombe Heights on Sunday 3rd March. This is the first competition of the year for the junior girls and always proves a testing course.
We arrived to a steady drizzle of rain which stopped shortly after the girls starting playing.
Our thanks to our captain Gail Sharp who acted as starter on the first tee and Sally Harborne, our county president who walked the course. A big thank you to Janet for all her work in ensuring the day ran smoothly.
We had 18 girls playing in the competition and all the girls played really well, a number of girls putting out for birdies (2s).
The Par 3 Championship was won by Rosie Kim, with a fantastic gross score of 58. Olivia Lee was runner up with a score of 59, winning on countback from Grace Rigby Walden who came third with a gross 59.
The handicap prize was won by Rachel Mackinlay with a net 55 with Rosie Kim runner up with a net 55.5 and Grace Rigby- Walden with a net 56.