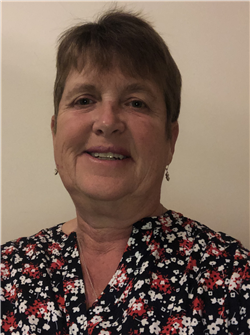 Hello
My name is Karen Scott, I am the Bucks County Area Handicap Advisor and support clubs on all matters relating to handicaps and running a competition. I can be contacted by email at handicaps@bclga.org.uk or by phone on 07801057568 or 01494 863588.
Please do not hesitate to contact me as my assistance and guidance can often prevent situations becoming contentious or prolonged within your club.I am available to visit clubs to offer support or run sessions on handicapping.
I will update this page periodically with the most recent information on Handicapping and Rules of Golf.
USEFUL DOCUMENTS
Top 20 Must Know Rules of Golf for 2019 booklet
WORLD HANDICAPPING DOCUMENTS
4BBB single tee calculator This is a very basic version of
the CONGU calculator and is very easy to use.
Simply enter the slope of the course and the handicap index of 4 players
and the stroke allowances will be calculated.
It will also calculate 95% of the course handicap for single stroke play
competition.For multi tee competitions use the CONGU calculator.
CONGU calculator (Version 1.10).Use this to work out the stroke allowances for every format of play including Greensomes and Foursomes over multiple tees.
Both of these calculators use Excel so can be downloaded to a mobile phone that has Microsoft Office for mobiles loaded.

Is it Fair?A high level document explaining why 95% of Course Handicap is an equitable for finding the winner in single stroke play competitions.
Guidance on the WHS Rules of Handicapping as Applied within GB&I (as of 30/5/21)This document explains how WHS is implemented within England the the other CONGU(R) nations. It is updated regularly and can be found on the CONGU website
2019 Rules of Golf - Effect on WHS Handicapping Guide for CommitteesThis document will guide Club Committees in running their competitions.
No Score Card - Policy This document provides a template for clubs to use to design their own policy regarding what to do when a player fails to return a score after registering their intent or entering a club competition.
UPLOADS FROM DELEGATES MEETING - 15SEP21
Guidance for players with Dementia
Acceptable Scores for Handicap Purposes
Exceptional Scoring Reduction
Penalty Scores
Winter Golf Checklist
Handicaps and Score Cards
WHS Platform Guide (with videos)
Scoring Flowchart
2021 Handicap Review Document